News Bulletin from McKnight Hockey - Update
---
---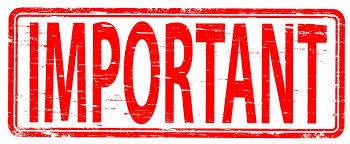 ---
Dear Members:
Further to our last update, we wish to provide you with information to keep you abreast of the situation at hand.
Our last board meeting, held on Thursday, February 23rd, started with an Open Forum for any members who had additional questions or concerns that they wanted answered. We had approximately 12 members come to discuss the fraud situation. From that discussion, the Board has responded with the following:
Insurance:
We have an in-house insurance adjuster working closely with AIG and Hockey Canada with respect to our insurance coverage in hopes that this loss will be fully covered. When we have more information, we will share it with you immediately.
IT Security:
While we know that this situation was not an issue of online security with our website, we have an in-house IT expert who will be communicating with our service provider, Ramp Interactive, to review our website security.
Financial Security:
We are currently working directly with our Business Account Manager at the Royal Bank to update our current documentation to ensure that all forms of payments are set up as dual signing authority, regardless if they apply to us or not. We are also reviewing those that are not applicable, such as a wire transfers, and removing this form of payment from our account.
Governance:
The Board has created a sub-committee to work on Governance, to review and update our Bylaws, and Policies and Procedures, and to close any gaps that will help prevent this type of situation from occurring again.
Media:
Questions arose as to why we had not yet involved the media. That being said, the media has now been contacted and several articles/news stories have been circulating over the weekend. Our hope with this media coverage is to build awareness for other hockey communities and any non-profit organizations. Our goal is to help prevent this from happening to anyone else.
Registration Fees:
Questions arose as to whether our fees will increase or more fundraising will have to be done. We will do all that we can to ensure that our fees are not impacted by this event. We base our annual budget on sustainability. As always, our car raffle fundraising is earmarked to go towards budgeted expenses, and to help replenish our reserves.
We want to ensure that all of our members understand that we are not sitting back and mourning this loss. We are actively working to do all we can to recover our loss of funds and ensure that we have measures in place to prevent such a loss occurring in the future. We sincerely apologize for any stress this has caused any of you. This has been a very difficult situation and we have appreciated all of the support we have received in working through this matter. We welcome any expertise from our membership as we continue to resolve this situation.