TGCA Bingo Shifts Available
---
---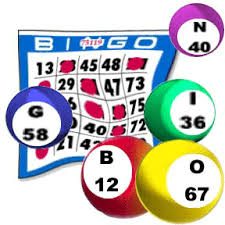 ---
Thorncliffe Greenview Community Association has extra bingos available that their members are not able to volunteer. This allows all of our McKnight members the opportunity to volunteer at a Bingo shift to reduce their fees by $55. When your shift is completed and verified then TGCA will issue payment directly to McKnight to put towards your fees for the 2017-2018 season.
Here are the rules:
McKnight Hockey is thankful to TGCA for offering McKnight NON-TG residents the opportunity to reduce their registration fees with some bingo volunteering.
A TG Bingo volunteer shift is worth $55.
How it works....
Sign up is ONLY available at the TGCA Administrative office (5600 Centre Street N) No phone calls or emails.
Shifts are available on a first come first served basis.
Maximum 2 shifts per McKnight player, value $110. If you have 2 kids in McKnight, then you can do a maximum of 4 bingos 2*2 = $220. This allows shifts to be distributed among more members.
TGCA Membership required ($15/year).
One STRIKE Policy! No show, no second chances.
Once booked there is NO RESCHEDULING of bingos permitted.
Deposit cheque for $200 MUST be provided to TGCA to receive a "Chit" to confirm your shift! Bring cheques with you when you sign up.
If you don't show up for your shift, your $200 cheque will be cashed! No exceptions!
"Chit" is required to participate as a Bingo Volunteer.
TGCA will issue reimbursement directly to McKnight.
Once funds are received, a credit will be processed against your player registration account.
More than one family member can participate in the TG Bingo program. Adults only.
EXTRA shifts are available ONLY if shifts cannot be filled by new members and are on a first come first served basis.
FESP families are encouraged to sign up bingo shifts to help reduce their fees, and to sign up for any extra shifts should they become available.
The bingos are on Sundays and Tuesdays. Time 4:45 - 9:30 pm.
Shifts available (first come first served):
| | |
| --- | --- |
| Date | Shifts Available |
| 30-Apr | 1 |
| 02-May | 3 |
| 09-May | 3 |
| 14-May | 4 |
| 16-May | 4 |
| 21-May | 3 |
| 23-May | 3 |
| 28-May | 3 |
| 30-May | 3 |
| 04-Jun | 4 |
| 06-Jun | 8 |
| 11-Jun | 4 |
| 13-Jun | 4 |
| 18-Jun | 4 |
| 20-Jun | 6 |
| 25-Jun | 5 |
| 27-Jun | 4 |