Referee - Sign Up
---
Are you interested in wearing the Stripes?

***Referee Orientation Meeting SEPTEMBER 2017 TBA. See Referee Notices for more information!***
To become an Official, you must complete ALL of the steps listed below. ALL REFEREES, BOTH NEW AND RETURNING, ARE REQUIRED TO COMPLETE ALL STEPS. Please be sure to read ALL of the information posted on this page before registering to become a referee.
Please note, for applicants from outside the McKnight Hockey Association boundaries, we will accept your application but reserve the right to limit external applicants based on signup rates of applicants from inside the McKnight boundary area. Final decisions on external applicants will not be rendered until the signup period is complete. Also, external applicants will not be eligible for subsidies provided as part of the McKnight program. Accepted applicants will be notified by email.
Level 2+ Referees - You will be scheduled as "fill in only where needed" at the community level, as CZRC has plenty of ice times available for you. However, we REALLY appreciate your availability to be on-ice with the younger referees who need the time with experienced officials to learn the ropes! This means that we still want you to sign up, but you may not get as much ice time from us.
STEP 1) McKnight Hockey Association Registration
There are a limited number of spots available. As these numbers are limited, it is advised you complete the online registration form and then follow up with an email to referee@mcknighthockey.com to confirm your position on the community roster.
CZRC manages ALL payments of all Calgary Referees for the regular season, playoff and tournament games. Evaluation games will be paid via McKnight and Exhibition games will be managed via the individual teams on a pre-game cash basis.
For NEW referees:
If you have not completed your officiating clinic yet, please leave your 2017 Referee Number empty.

Please choose CZRC Level 1 if you are 13-15yrs old prior to December 31, 2017.

Please choose CZRC Level 2 if you are 16yrs or older prior to December 31, 2017.

Date of Most Recent Clinic - PASSED: Please enter the date of your last clinic (If this is your first year officiating, enter the date of the clinic you will take THIS year.).

Clinic Exam Percentage: If you have not yet completed your officiating clinic, please use 0 (zero).

Date of next scheduled Clinic: The date of the clinic you will take for THIS year!
Sign Up for McKnight: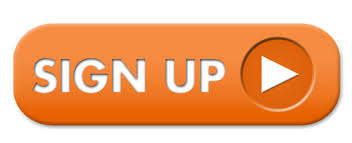 STEP 2) Hockey Canada Registration and e-Learning Course
e-Learning:
All NEW officials (or officials who have not registered as an official for the previous two or more seasons) must complete the e-Learning course PRIOR to registering for the 1 day in-class clinic. THE SYSTEM WILL NOT ALLOW YOU TO SIGN UP FOR A CLINIC UNTIL YOU HAVE COMPLETED THE COURSE.
Complete the e-learning clinic on the Hockey Canada Registry (HCR).
The cost is $21+GST. (paid on the HCR site)
*If you do not have an account on the Hockey Canada Registry (HCR), you can create your account HERE
INSTRUCTIONS on e-learning
REGISTER for e-Learning: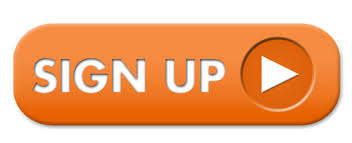 STEP 3) In-Class Clinic Registration
INSTRUCTIONS on how-to sign up for a clinic.
VIEW all available clinics. Please make sure you read all tabs that inform you who can take what type of clinic before registering, as we do not want you in the wrong place at the wrong time.
CLINIC FAQ'S All clinics are facilitated by CZRC. As such, we do not have access to your information with them. The FAQ should answer your questions and in the even that it doesn't, it gives you the contact information for those who can.
ENROLL for In-Class: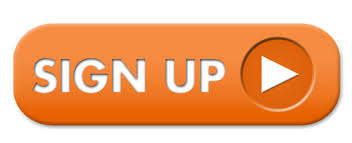 NOTE: McKnight Hockey will not host a clinic in the McKnight region this year (2017). If you have specific questions or concerns, please email us at referee@mcknighthockey.com.
Proof of completion (referee number and exam mark) is required to referee with McKnight. Please scan and email a copy of this document to referee@mcknighthockey.com when you have completed your clinic. If you are a returning referee, you may be asked to provide last year's documentation to officiate until you can take your clinic this year.
STEP 4) Central Zone Referees' Committee Registration and Payment
Central Zone is a committee of the Referee Council of Hockey Alberta. Central Zone is referred to as Central Zone Referees' Committee, or CZRC. All clinics are now 1 day.
Payments for clinics (and associated supplies) are made directly to CZRC.

Only online credit card payments are accepted.

If you miss ordering a supply item online, there will be extras at your class, which you can buy with cheque or cash (exact change required).

Supplies can be delivered or you will pick them up at your clinic.

Level Zone & Provincial Fees will be updated once the clinic schedule is updated on the CZRC website.

Be sure to read the criteria for choosing the type of 1 day clinic:
Level 1 and/or New Officials - are for officials who are new this year or are between the ages of 13-15 as of December 31, 2017.

Junior classes are for officials who are at least 16 years old and were registered last year and have less than 5 years experience.
NOTE: Completion of an online course (see below) is required prior to attending the CZRC clinic for 2017-2018.
**Armbands are no longer sold as 'supplies'. You should buy at least one when you buy your ref jersey at the store.


Don't forget insurance and supplies!
INSTRUCTIONS on how to register and pay with Central Zone.
Sign up for CZRC: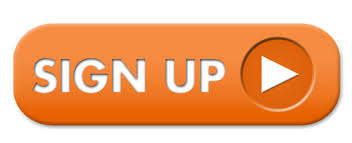 Additional Referee Information:
Please refer to the other tabs in the Referees Section of the McKnight Hockey Association site
or the Central Zone Referee Website - http://czrc.goalline.ca/
Stuart Hill
Referee Coordinator
McKnight Hockey Association